Thank you to the voters of Lexington!
I'm humbled and grateful for your support!
Statement from Doug Lucente, Selectman of Lexington - March 7, 2017
To all the friends and supporters of the Lucente for Selectman Campaign,
This afternoon I had the pleasure of being sworn in as our newest Selectman in Lexington!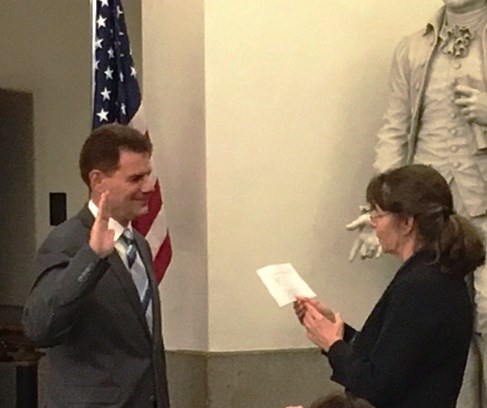 I want to thank everyone for their unwavering support, from the letters to the editor, to the campaign literature, to the donations, to the endorsements, to the hugely successful ice cream social, to the envelope stuffers, to the computer wizards, to the artists, to the lawn sign hosts, to the weekend and election day sign holders, and ultimately to the citizens who voted for me, I owe you a debt of gratitude.
These are the people who made this campaign a success. We all worked together as a team using each of our strengths to support each other in a way I have not seen before in a campaign.
I also want to thank Glenn Parker and Michelle Ciccolo for running great campaigns, and for their dedication to the town. Congratulations also to Michelle, I am looking forward to working with you over the next three years.
I'm excited for the opportunity to collaborate with all of our citizens to maintain our traditions while welcoming the development and progression that is essential to making this community the best it can be for ourselves and future generations. I am excited about what the future holds for Lexington.
Sincerely,
Doug Lucente
Board of Selectmen